MOMO SUSHI SHACK x MONDRIAN SOUTH BEACH
July 15, 2015
Food
July 15, 2015
This month, we've got something special coming to Mondrian South Beach. For the summer, we are bringing a taste of Brooklyn to Miami via the community favorite Japanese spot Momo Sushi Shack. We chatted with Phillip Gilmour (co-owner of Momo, alongside Chance Johnson and Makoto Suzuki) to find out the story behind Momo and what you can expect at the South Beach outpost within the Sunset Lounge at Mondrian South Beach.
What's the vision behind the Momo menu?
We try to be fun and inventive while also trying to stay true to Japanese cuisine. We also want to give people want they want. For example. 1/3 of our menu is vegan. There are a lot of vegans in our neighborhood. Luckily, a large part of Japanese cuisine is vegan. We had a lot of fun coming up with unique dishes like vegan eel and always doing the tempura as vegan. Through developing relationships with companies like Heritage Foods USA, The Grange, and Bushwick Campus Farms, we slowly started focusing on a farm to table style of Japanese food.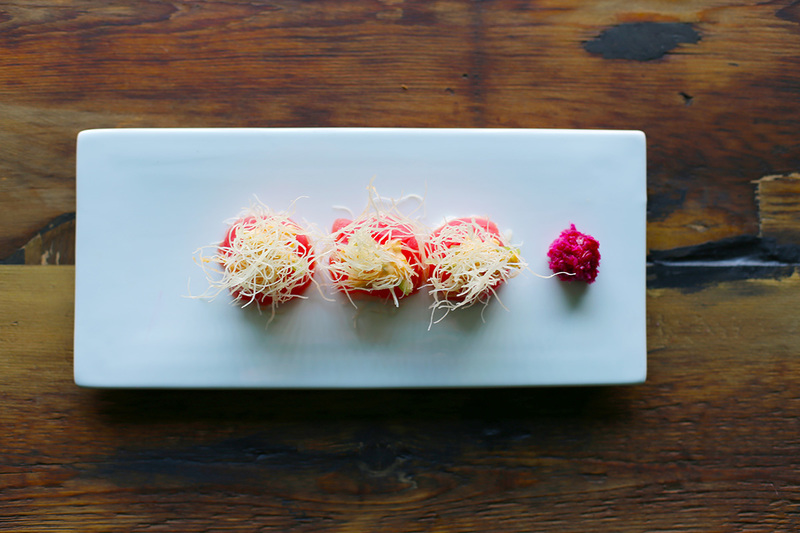 Here at Mondrian South Beach, we love our locals—just like Momo in Bushwick. How did Momo become a community fueled concept in Brooklyn?
The first couple of years we had such a huge outpouring of love and support by locals and friends in Bushwick, which still continues to this day. Over time, Momo has gained a lot of fans from all over. On any given day, we have people driving in from Long Island and New Jersey to eat at Momo, as well as international patrons from all over the world who eat at Momo when they are in town.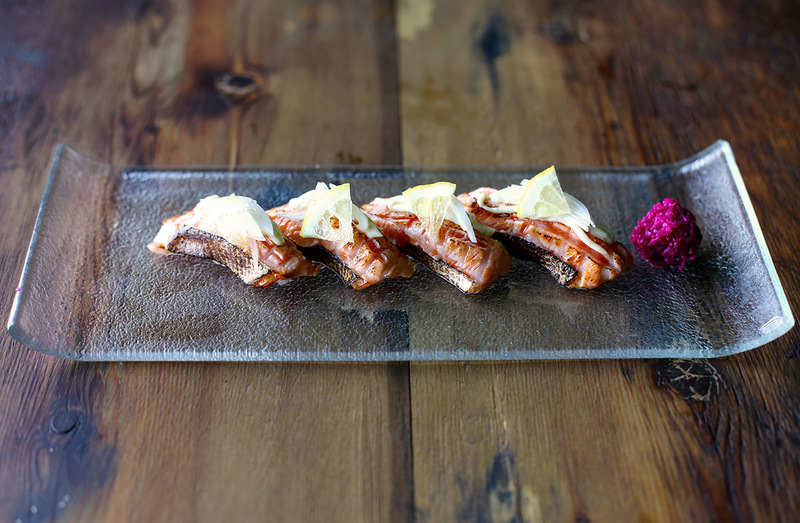 Tell us about how you worked with executive chef Dustin Atiogue to create a menu that is true to Momo but also incorporates some South Florida flavors.
Working with Executive Chef Dustin Atiogue has been great. We have a pretty large selection of sushi at Momo Sushi Shack, and a lot of daily specials incorporated with a lot of signature dishes. So we worked on choosing things that we thought would do well in Miami, as well as staying true to our concept. We both have a thumbprint there and a thumbprint on the entire menu. Doing a collaboration with strangers 1300 miles away was a little scary at first, but everyone we are working with in Miami (especially Dustin) are true professionals. Which makes all the difference in the world.
Why are you excited to come to South Beach, and specifically to Mondrian?
I'm personally excited to come to South Beach because I spent a lot of time there in the late 80's and early 90's. Also, I was raised in West Palm Beach, so in a lot of ways it really feels like I'm coming home.  And of course the Mondrian is the best. It is actually my brother's favorite hotel, so he's super excited and proud.  We all are.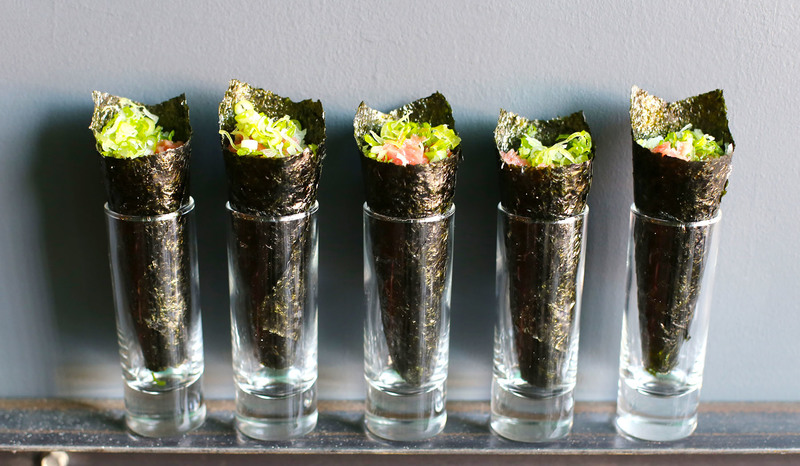 Momo opens to the public on July 23. 
Morgans Hotel Group teams up with Vice and San Francisco's State Bird Provisions to host a creators Dinner Party.
05.18.15 / Food
Each Saturday at Terrazza at Shore Club
04.24.15 / Food
Morgans Hotel Group teams up with Vice and San Francisco's State Bird Provisions to host a creators Dinner Party.
03.27.15 / Food
fix